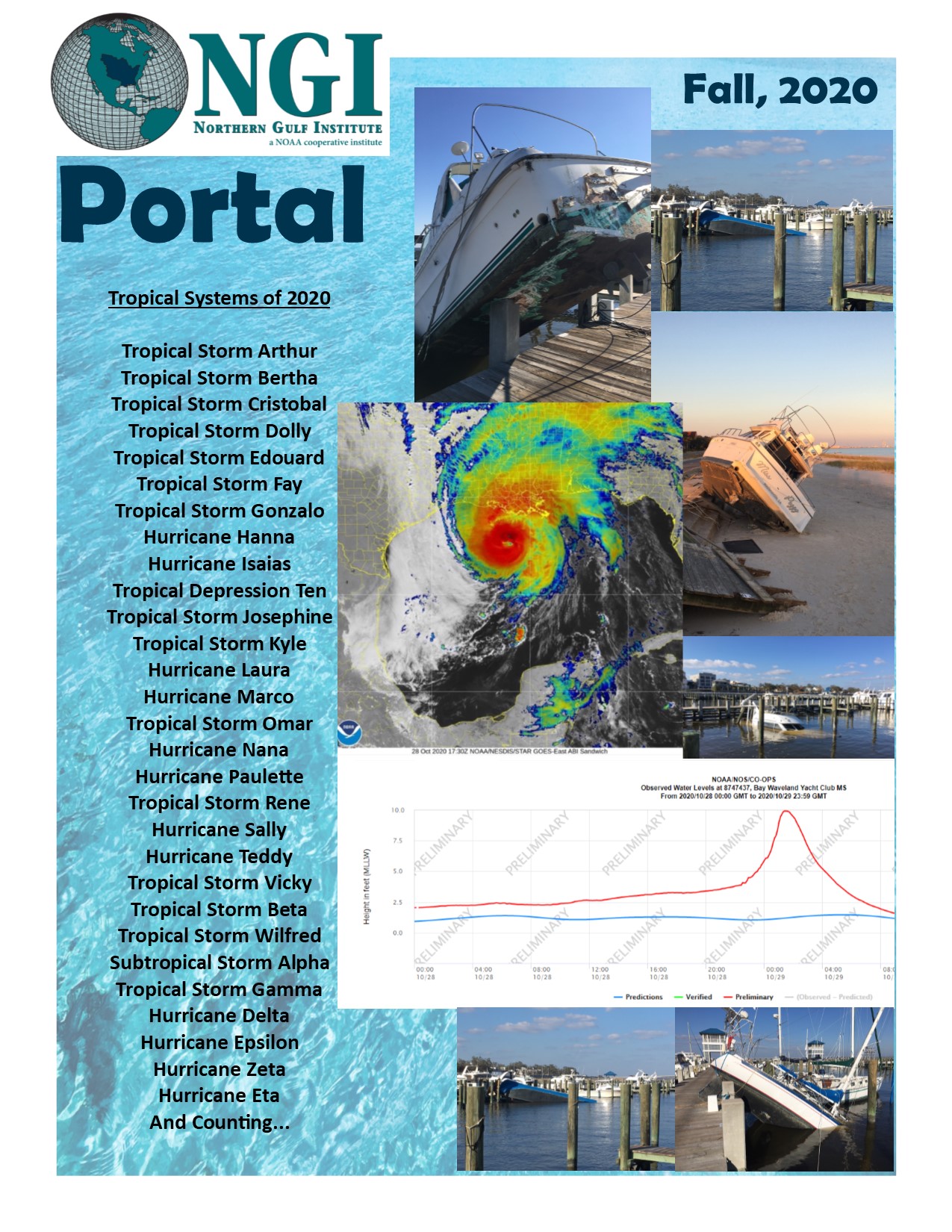 Fall, 2020 Issue
December 1, 2020
Drones are Helping Scientists Understand Major Weather Events
When it comes to data collection, uncrewed aerial systems, known as UAS or drones, are critical research tools. They've
helped
scientists take surveys of fur seal and polar bear populations, mapped important salmon habitat, and are even in testing to improve hurricane forecasts. Drones can take large amounts of high-quality, high-resolution images, can reach areas that are dangerous or difficult for scientists to reach themselves, and can do so efficiently and cost-effectively.
Now, these drones are helping NOAA scientists get a better understanding of two major weather events: derechos and flooding.
A few days after Hurricane Delta made landfall in Louisiana on October 9, scientists from NOAA and the
Northern Gulf Institute
(NGI), a NOAA Cooperative Institute based out of Mississippi State University, launched a TigerShark XP3 UAS platform near the banks of the Mississippi River. The TigerShark, a large drone, flew over long stretches of the river, collecting imagery of the riverbanks that would give scientists details about the flooding impact Delta had caused.
As it turned out, Delta didn't cause much flooding in the region. But the area is
particularly vulnerable
to flooding, so getting accurate data after events like Hurricane Delta is critical. The drone flight was part of an
ongoing research partnership
between NOAA and NGI to improve flooding forecasts while also providing forecasters real-time information about how severely an area is being impacted by flood. Imagery collected by the drone is sent to forecasters at the NOAA National Weather Service Lower Mississippi River Forecast Center (RFC) in Slidell, Louisiana, who then use the data to fine-tune their models and better predict the next flood.
The flight was the latest in a series of efforts to use drones to collect imagery during a flood. Previous flights in February and May of 2019 also provided National Weather Service (NWS) forecasters real-time imagery of flooding in Mississippi, helping NWS experts update flood warnings and generate more accurate forecasts.
To Learn more about NOAA's use of drones, visit the
UAS Program website
.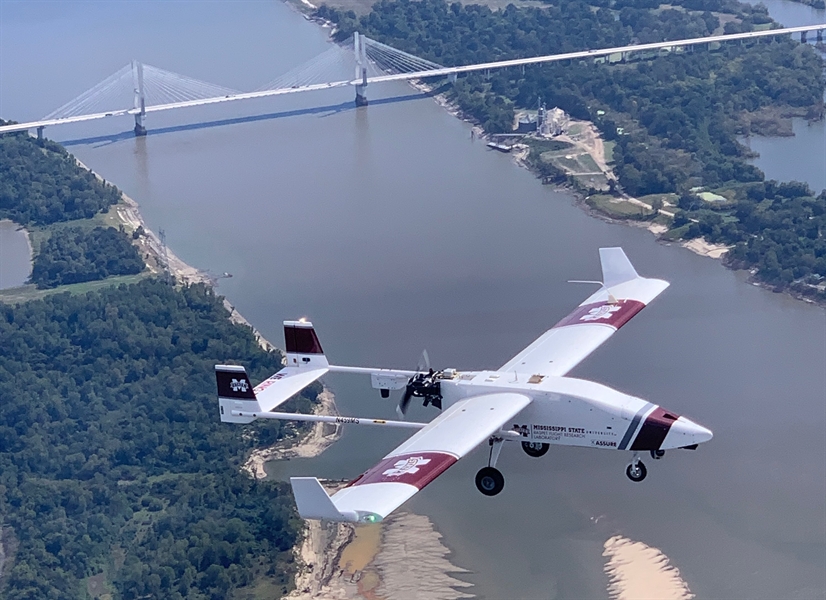 You can view the full story at:
https://research.noaa.gov/article/ArtMID/587/ArticleID/2687/Drones-are-helping-scientists-understand-major-weather-events