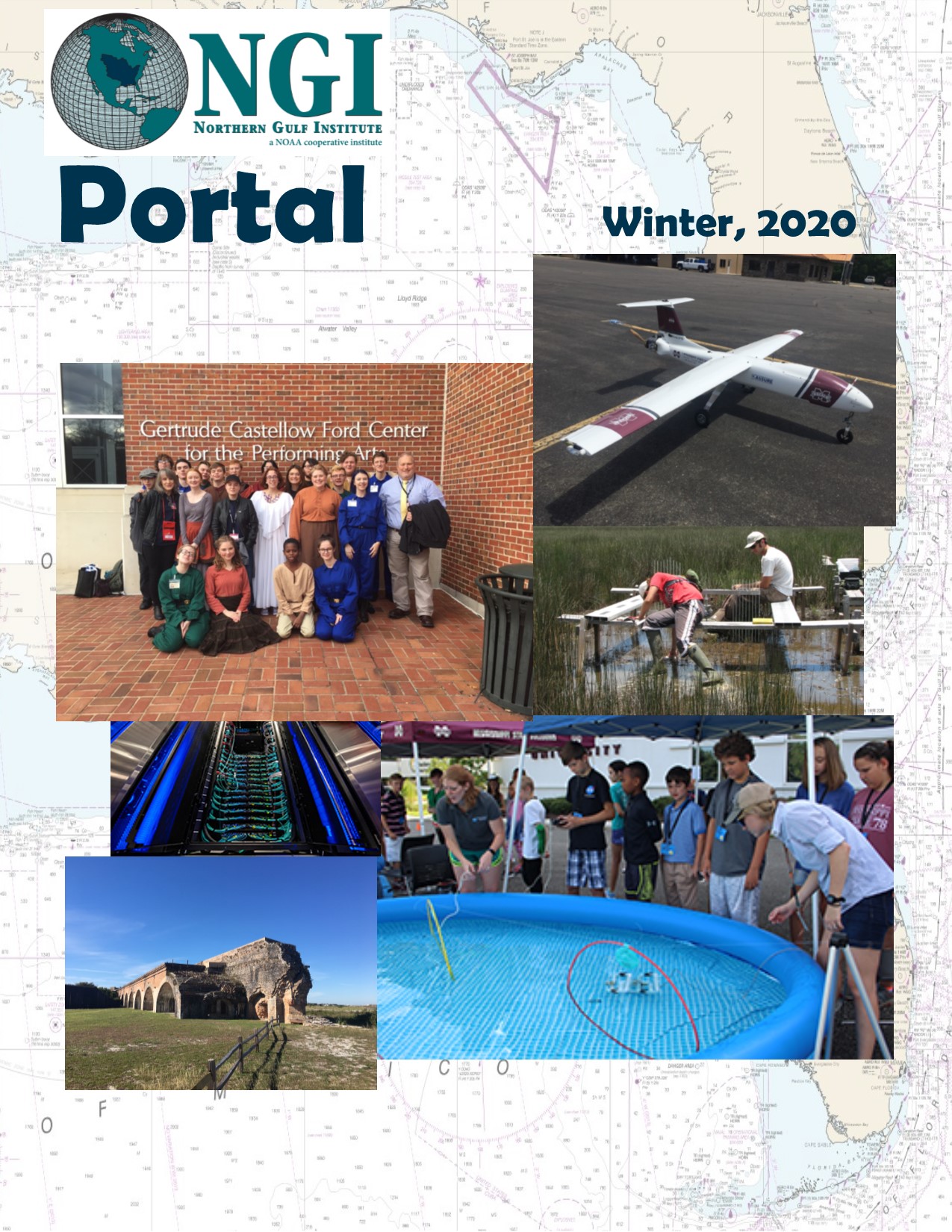 Winter 2020 Issue
February 4, 2020
NGI and Gulfport High School Theatre Develop "Hello Opportunity" Travelling Play about Climate Change
The Northern Gulf Institute worked alongside Gulfport High Schools', award-winning, Theatre for Young Audiences playwright Tonya Hays, and her Advanced Theatre class, to create an original play, as a traveling, teachable outreach project, focusing on the subject of climate change and its potential impacts on the Gulf Coastal region.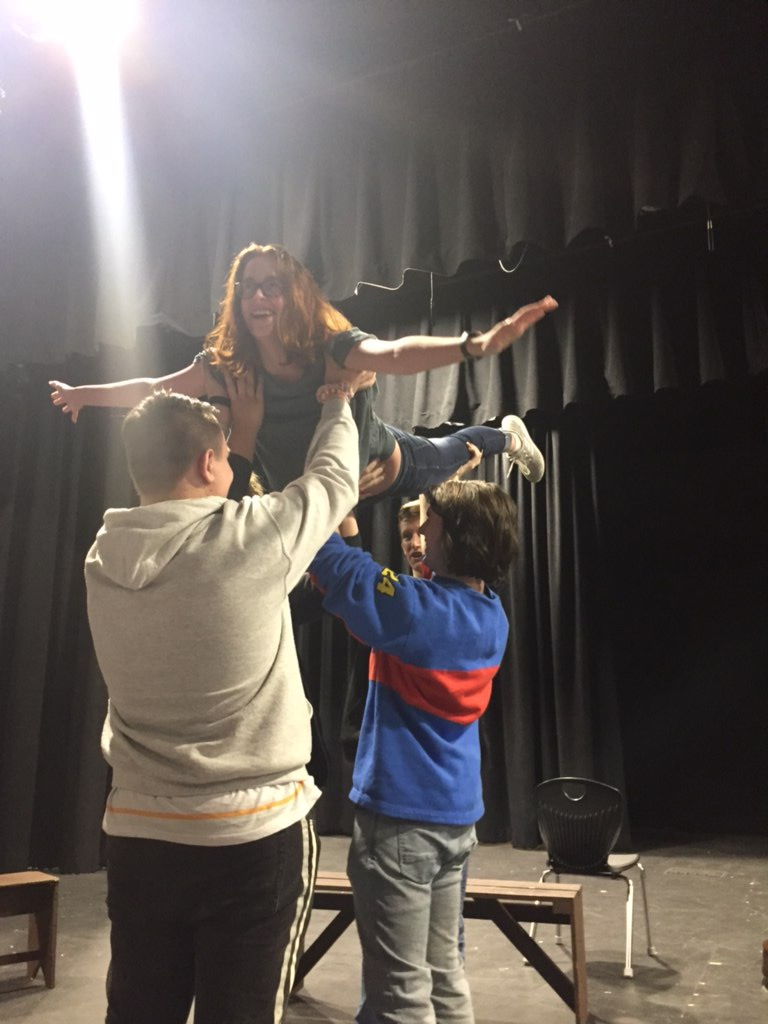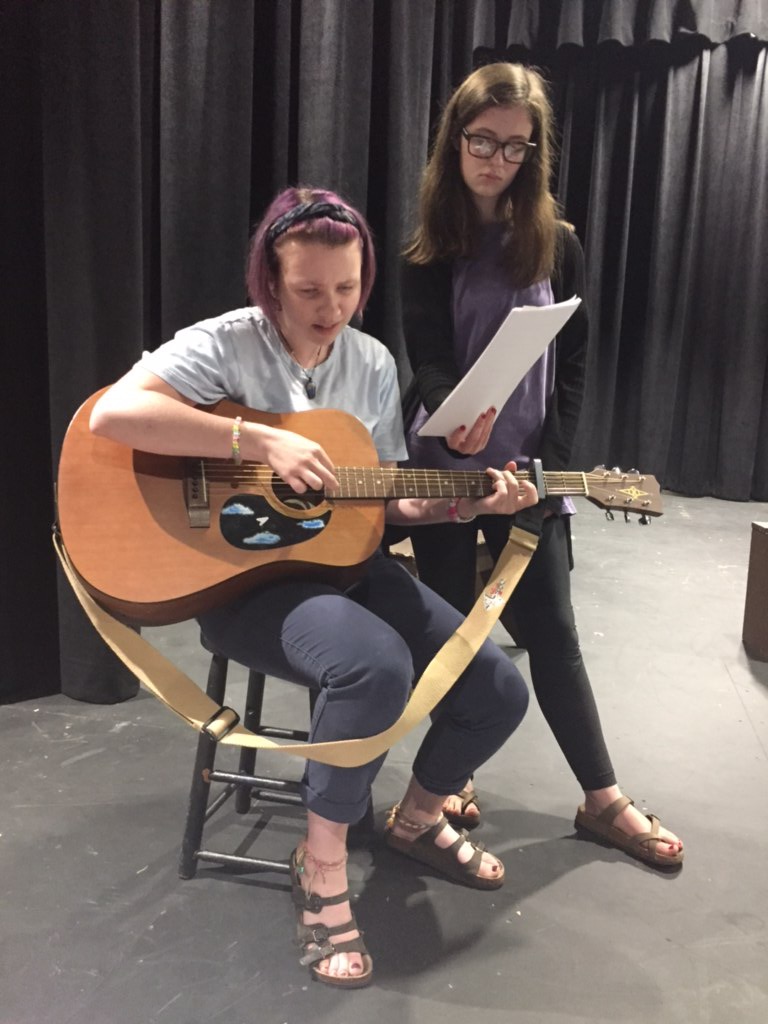 Each viewing of the play was followed by a brief lecture and Q&A concerning the truths and concepts behind climate change and climate science in a manner intended for young audiences.
The play, submitted to the Mississippi Theatre Associations' Southern Regional Theatre Festival won "
Best Original Work
" and was moved ahead to the state-wide Mississippi Theatre Festival where it won "
Best Original Work for Social Change
" as well as a number of other awards for student acting.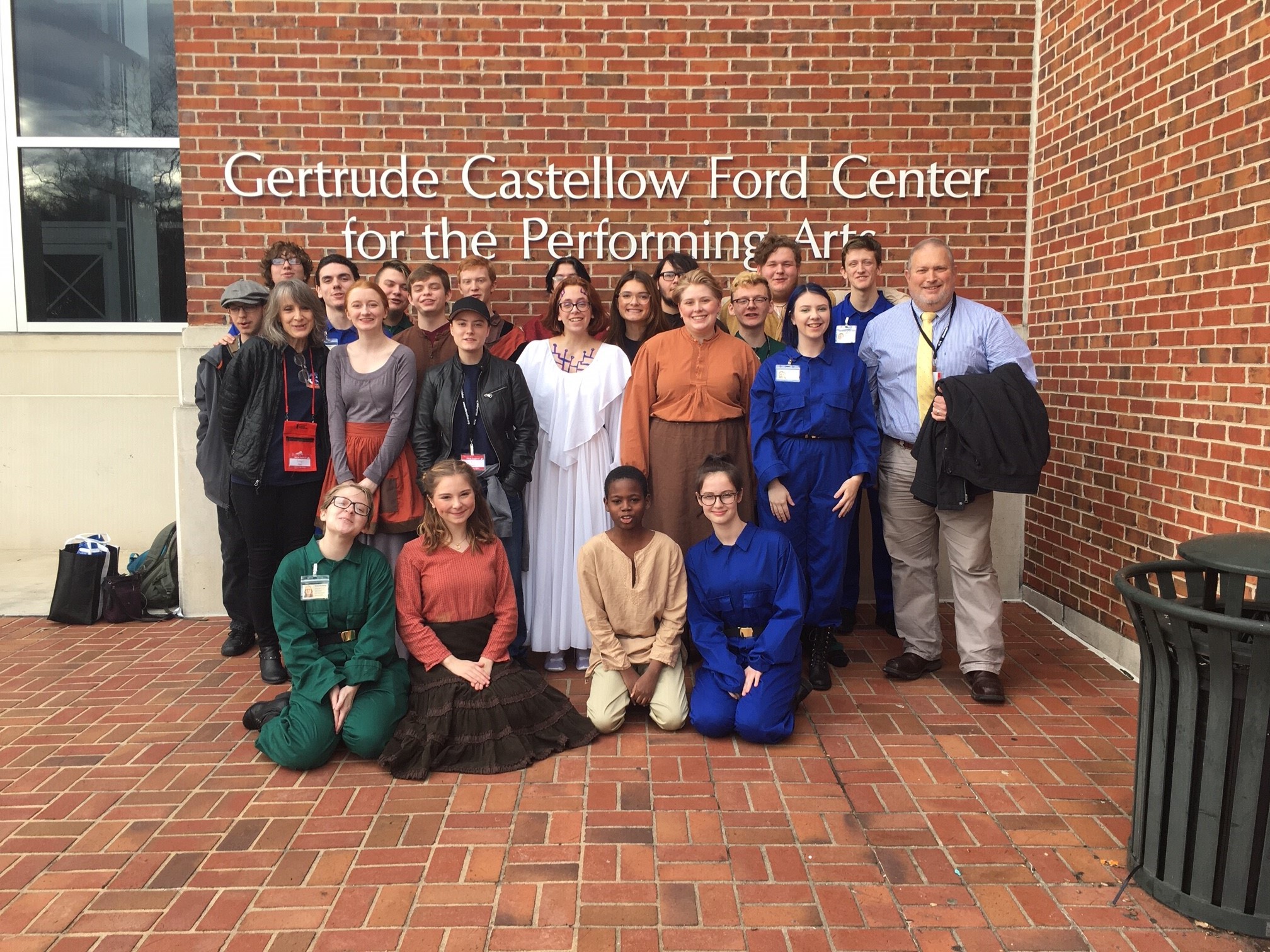 Since opening, the play has been seen by numerous schools and hundreds of students and citizens from across the Gulf region.